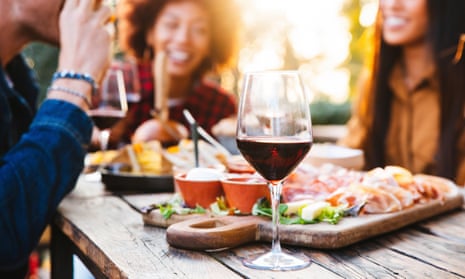 Photograph: Getty Images
As the coals sizzle, these reds really come into their own – all you need now is some sunshine.
[…]
Domaine Gayda Altre Cami Grenache Noir, IGP Pays d'Oc, France 2020, £26.99, Cambridge Wine Merchants The Château Capitoul brings together syrah, grenache and carignan, but each of them works on its own. A recent standout syrah from this vast winemaking region is the aptly named Domaine les Yeuses Syrah Les Epices, IGP Pays d'Oc 2020 (£12.95, South Down Cellars) which has the classic Languedoc syrah combination of freshly milled black pepper spice and aniseed-infused berries and currants. Much of the best grenache in southern France, meanwhile, is found in the Pyrenean lands of the Roussillon towards the border with Spain, a part of France with a strong Catalan feel, hence the name of the gorgeous grenache that is Altre Cami (which means 'another path' in Catalan), a pure, polished, fragrant expression in both the 2020 and (just released) 2021 vintages.