WINES OF THE WEEK
The full-bodied French white wines for late autumn
As the seasonal chill sets in, these tipples from the wine-making nation are perfect to warm up to, says Terry Kirby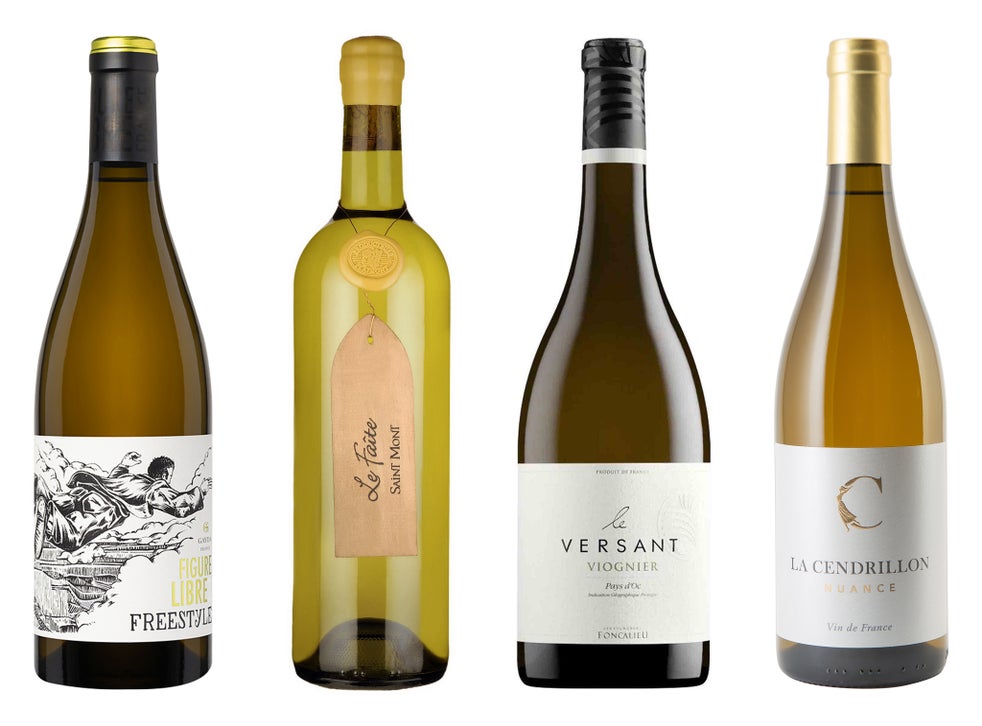 Last week was all about those robust and comforting red wines to console us during the trials and tribulations of this autumn, whether it's the weather or the restrictions on our lives caused by the pandemic. But not every occasion calls for red wines, particularly when it comes to a refreshing after-work (or should that be after Zoom/Teams/Google work) glass or when accompanying lighter dishes and most fish; many of us simply prefer whites anyway, whatever the weather.
So today, we have a selection of full-bodied white wines for the season with big flavours that can match autumnal foods and that, unlike that glass of pinot grigio we relish on a warmer evening, do not need to be super cold to be enjoyed.
And we are looking at France, just to illustrate the amazing diversity of French winemaking, whether it is in the purity of flavour that comes from single grapes or from amazingly complex blends. And all of them should act as a diversion from the trials and tribulations of our everyday lives
Richer and creamier flavours are in abundance in the well priced and organic Domaine Gayda Figure Libre Blanc 2018 (£14.99 or £10.99 if bought as part of a mixed six bottle purchase, majestic.co.uk; £11.48 winebuyers.com) from the Languedoc-Roussillon, a punchy and rule-breaking blend of grenache blanc, macabeu and those inevitable companions roussanne and marsanne, which together give weighty honeysuckle and pear flavours and with some spicy, oaky notes. A gorgeous mouthfilling wine for roast chicken and other lighter white meat dishes, for goats cheese and creamy curries.